Thaaaaaat's right! We now have a new attachment feature!

With this attachment feature, you can put up files from your computers, upload it and directly attach it with your message! There are MANY supported formats, from .jpeg to .zip, you can attach almost any kind of file right here!
Attachment feature is only available when you click the "Post Reply" button, not available with the quick reply. We have a total memory of 20 MB to contain attachments for this whole forum. Posted attachments will be recorded and displayed on your profile, too.
Enjoy Forumotion's new feature!

Please post your comments on this new feature here!
P.S.: This feature is also available at the Teen Titans Fanbase Forum.

Contact the administrators to activate the feature.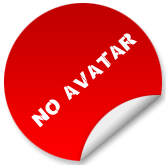 Cool, cool, Ria.

Should I start looking for pictures for the menu at the top, like the ones we have at the TT forum?
If you want to, then yeah

I was gonna leave that to Mercy as future GFX designer, but she never replied my offer, so do it.

---
Permissions in this forum:
You
cannot
reply to topics in this forum